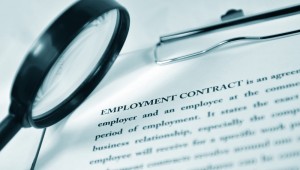 Courts addressing the adequacy of consideration for restrictive covenants in the employment setting have held that where the employment is at-will, the promise of continued employment is illusory. Generally, in Illinois, where employment alone is the consideration for the restrictive covenant, the employment must be for a duration of two years or more to constitute adequate consideration. But what happens where employment is only one part of the consideration being offered for the restrictive covenant?
The Illinois Appellate Court for the First District addressed this issue on June 25, 2015, in its decision issued in McInnis v. OAG Motorcycle Ventures, Inc. Using the opportunity to clarify its 2013 opinion issued in Fifield v. Premier Dealer Services, Inc., the Court of Appeals held that the 2-year minimum employment requirement for the enforceability of noncompetition agreements is limited to those situations in which there is no additional consideration beyond the promise of at-will employment.
As such, when an employer is requiring its employees or future employees to execute an agreement that contains noncompetition language, an employer will generally need to provide consideration over and above employment alone if the employer wants to enforce such an agreement where the at-will employee is employed for less than 2 years. There is no numerical formulation for determining adequacy of consideration, but, as held by the Court of Appeals in McInnis, courts addressing this issue must determine adequacy of consideration on a case by case basis using a fact-specific approach. To determine whether consideration is adequate, courts will look at factors such as whether the employee is receiving additional compensation or employee benefits to which the employee would not otherwise be entitled.
In arriving at its holding, the Court of Appeals started with the general proposition that "Illinois courts abhor restraints on trade." Because postemployment restrictive covenants operate as partial restrictions on trade, these covenants are closely scrutinized by the courts. In Illinois, for a restrictive covenant to be enforceable, it must be reasonable. A restrictive covenant is reasonable only if it (1) is no greater than is required for the protection of a legitimate business interest of the employer, (2) does not impose undue hardship on the employee, and (3) is not injurious to the public. But no restrictive covenant will be enforceable, regardless of whether it is reasonable, unless it is ancillary to a valid contract and supported by adequate consideration. While the general rule is that courts do not question the adequacy of consideration, postemployment restrictive covenants are excepted from this rule.
Considering the holding of McInnis and the requirement that a fact-specific approach be used to determine adequacy of consideration for noncompetition agreements, employers should consider hiring legal counsel to review their employment agreements to make sure they are doing all they can to protect their interests. 
This document is intended for informational purposes only and is not legal advice or a substitute for consultation with a licensed legal professional in a particular case or circumstance.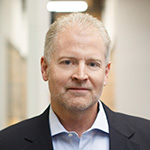 Douglas Moran | Employment, Litigation: Complex Commercial, Real Estate and Bankruptcy
Doug's practice focuses on providing employers with advice and counsel in employment-related matters, and representing employers, corporations and banks in litigation, including complex litigation. If you need assistance with a related matter, contact Doug.