March 2021 is another opportunity to highlight the women of Carlson Dash for Women's History Month.  We recognize that pioneers have blazed the path for women to develop, grow, and shine unapologetically as our true selves. At Carlson Dash, we appreciate the achievements, big and small, of all the women in the firm every day and strive to maintain a culture of continued growth.
There is still much work to be done and our work towards the development of women continues.  In the endeavor, we are using the digest for our audience to get to know one of our team members more intimately.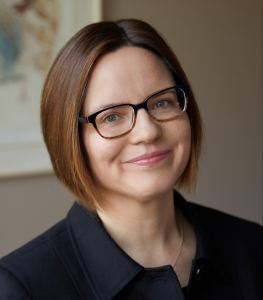 Jordana Thomadsen is a Milwaukee-based attorney at Carlson Dash with a focus on real estate law. In addition to her professional accolades, she is a supporter and facilitator of women's rights.  She is a mentor to many and friend to all.  We thank her for her contributions, her insight, and her learned perspectives so here is a glimpse into who Jordana is and we invite you to visit her bio for more information.
What interested you in pursuing the law?
JET: The law was somewhat of a mystery to me before law school. I did not grow up knowing lawyers, but I had the sense from books and movies that lawyers had a role in making changes and helping people. In my practice, I am fortunate to spend much of my time problem-solving collaboratively with my clients and the team at Carlson Dash. It is the culture of collaboration within the firm that provides me with the environment to help clients succeed. It is the clients' interests and the integrity of the firm that are top of mind when I am strategizing the best outcome in any matter that I handle.
What woman inspires you and why?
JET: So many incredible choices… Wisconsin itself has any number of incredible role models, including trailblazers Vel Phillips, Ada Deer, Shirley Abrahamson and many others. More recently, poet Amanda Gorman has captured our attention and I am inspired by her ability to mix a frank recognition of problems that need solving with the sense of hope that we need in order to get to work.
What is your favorite thing about being a woman?
JET: To me, being a woman is both a call to action and an invitation to celebrate achievements. I enjoy simple victories like watching mainstream children's movies with my kids in which the main character is a girl taking meaningful action with no hint of romance – a plot that would have been dismissed as unmarketable when I was a child. I enjoy the company of people like my coworkers at Carlson Dash who recognize where we are, where we need to get, and our collective role in making it there.