The Compassionate Use of Medical Cannabis Pilot Program Act ("Compassionate Use Act") was signed by Governor Quinn on August 1, 2013, and went into effect on January 1, 2014. In March 2015, the State of Illinois issued preliminary licenses to eighteen marijuana cultivation centers, allowing those centers to construct facilities, buy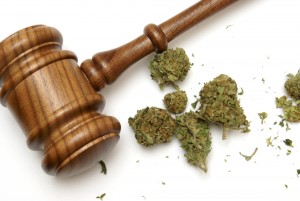 equipment and hire employees. Since that time, six centers have been approved to receive worker IDs. In early July 2015, two centers have been authorized to begin growing operations. By the end of July 2015, it is very likely that the first legal crops of marijuana will be growing in Illinois, with the first crops likely being made available to qualified medical marijuana consumers by late fall. While the sale and use of medical marijuana is currently "legal" under the Compassionate Use Act, the sale, possession and/or use of marijuana remains illegal under federal law. What does this mean for zero-tolerance employers throughout Illinois?
The battle between the use of marijuana in states that have legalized it (either medically or recreationally) and an employer's right to restrict its employees from using marijuana is a battle that may be repeated over the next several years. The first state to bring this battle to the forefront is Colorado, which in 2000 enacted legislation allowing the use of cannabis by approved patients with medical consent; and which, in 2014, passed recreational use legislation making it legal for individuals 21 and older to possess up to one once of THC (the chemical responsible for most of marijuana's psychological effects). Despite it being legal to use medical marijuana in Colorado, in May 2010, a Colorado employee, Brandon Coats, was fired by his employer, Dish Network, when he failed a random drug test, testing positive for THC. Coats is a quadriplegic with a state-issued license to use medical marijuana. Dish Network fired Coats pursuant to its zero-tolerance drug policy. Coats sued Dish Network claiming that by firing him Dish Network had violated Colorado's "lawful activities statute," which makes it an unfair and discriminatory labor practice to discharge an employee based on the employee's "lawful" activities outside of work. It was not disputed that Coats used marijuana at home during non-working hours, and there was no evidence presented that Coats reported to work under the influence. However, in rejecting Coats' claim, the Colorado Supreme Court held that while the use of medical marijuana by Coats was legal in Colorado, it was still unlawful under federal law. As such, his use was not a "lawful activity" as defined by Colorado's Lawful Activity Statute.
How could the Coats opinion affect Illinois employers? Somewhat similar to Colorado's Lawful Activity Statute, Illinois has a Lawful Products Statute.[1] This Statute prohibits discrimination for use of lawful products during non-working hours, and states:
Except as otherwise provided by law . . . it shall be unlawful for an employer to refuse to hire or to discharge any individual, or otherwise disadvantage any individual, with respect to compensation, terms, conditions or privileges of employment because the individual uses lawful products off the premises of the employer during nonworking hours.[2]
Although the Lawful Product Statute does not define "lawful products," that term is defined by the Illinois Department of Labor Administrative Code, which defines lawful products to include, but not to be limited to:
All tobacco products, all alcoholic beverages, all food products, all over the counter drugs, and any drugs lawfully prescribed by the employee's own physician. Provided however, that any use or overconsumption of these lawful products that directly impairs the performance of the employee at the workplace shall not be protected under this Act.[3]
Similar to Coats in Colorado, an Illinois employee who is a "registered qualifying patient" under the Compassionate Use Act could argue that because the medical use of marijuana is legal in Illinois, terminating the employee's employment for testing positive for marijuana would constitute illegal discrimination under the Lawful Products Statute. Although neither the Lawful Products Statute nor the Administrative Code specifically define medical marijuana as a "lawful product," the Administrative Code clearly indicates that the list of lawful products is not all inclusive.[4]
So where does that leave employers who have employees that, while not under the influence at work, test positive for THC due to the use of medical marijuana during non-working hours? This will depend on whether the Courts interpreting the Lawful Products Statute follow the lead of the Colorado Supreme Court in holding that the term "lawful" is not limited to lawful under state law. As with the Colorado statute, the term "lawful" is not defined in Illinois' Lawful Product Statute. In addition, similar to Colorado, in Illinois, "where the terms of a statute are not defined by the legislature, courts will assume that they were intended to have their ordinary and popularly understood meanings unless doing so would defeat the perceived legislative intent."[5] Using the same definition applied by the Colorado Supreme Court, "lawful" means "in accordance with the law or legitimate," and nothing in the Legal Products Statute indicates that the Illinois General Assembly intended to extend its protection of "lawful products" to include products that are unlawful under federal law. Therefore, because the use of marijuana is unlawful under federal law, it does not fall within the protections of the Legal Products Statute.
It is important to note that this issue has not been decided by any Illinois Court, and has not been resolved by any amendments to the Illinois Legal Products Statute. It is this lack of clarity that places an Illinois employer at risk, not only for a lawsuit, but for the potential damages that could flow from such a case. Because of this, as with most terminations, it is important that employers in Illinois seek legal advice when contemplating such disciplinary matters.
Carlson Dash is here to help employers navigate these mine fields.
[1] 820 ILCS 55/5
[2] 820 ILCS 55/5(a). Under subsection (b) of the Act, the Act does not apply to certain non-profit organizations or to the use of lawful products which impairs an employee's ability to perform the employee's assigned duties.
[3] 56 Ill. Adm. Code 360.110
[4] Medical marijuana likely would not fall within the language of "drugs lawfully prescribed" as the Compassionate Use Act does not provide for the prescription of medical marijuana, but rather provides for the qualifying patient's physician to provide a written certification that the patient is likely to receive therapeutic or palliative benefit from the medical use of cannabis.
[5] People v. Rogers, 222 Ill. App. 3d 774, 776 (1st Dist. 1991).
This document is intended for informational purposes only and is not legal advice or a substitute for consultation with a licensed legal professional in a particular case or circumstance.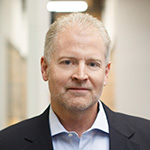 Douglas Moran | Employment, Litigation: Complex Commercial, Real Estate and Bankruptcy
Doug's practice focuses on providing employers with advice and counsel in employment-related matters, and representing employers, corporations and banks in litigation, including complex litigation. If you need assistance with a related matter, contact Doug.