Jim Dash concentrates his practice in real estate-related litigation, with an emphasis on construction (including mechanic's lien claims), as well as title insurance defense work. Jim's clients include a number of companies whose businesses are in, or related to, the construction industry.
Although Jim prefers to resolve disputes by agreement, when an agreement cannot be reached, his effective work in the courtroom has led to a number of client-favorable, published opinions that have helped shape Illinois law regarding construction and mechanic's liens.
Jim is a frequent speaker at seminars at which he teaches methods for resolving construction disputes, including mechanic's liens, to title companies, construction company representatives and other attorneys. Among other positions, Jim is or has been the 2017-18 Chair of the Illinois State Bar Association Construction Law Section Council; the 2019-20 Vice Chair of the Board of the Wisconsin Bar Association Construction and Public Contract Law Section, the 2018-19 President of the Society of Illinois Construction Attorneys; and a member of the Joint CBA-ISBA Committee that drafted the comprehensive revisions to the Illinois Mechanics Lien Act that became law in 2006. Jim also is the editor of a chapter for the second edition of Turner on Illinois Mechanics Liens, the most authoritative treatise on the subject.
A member of the Chicago Bar Association, Jim serves on the Real Property Law Committee and the Construction Law & Mechanic's Lien Subcommittee, of which he is a past chair. He is also a past member of the American Bar Association Forum on Construction Industry and Section on Litigation and currently serves on the Title Counsel and Legislative Committees of the Illinois Land Title Association.
Jim has an AV rating with Martindale-Hubble and has been consistently rated among the top construction law attorneys by Chambers USA and Best Lawyers (2014-2019). He has been designated an Illinois Super Lawyer (2007-2020). Jim has also been recognized by the Leading Lawyers Network as a top Illinois lawyer in the area of construction law (2005-2019).
While in law school, Jim was Senior Associate Editor of the Houston Law Review.
Jim is Past President of the Board of Directors of the Greater Libertyville Soccer Association (the largest member of the Illinois Youth Soccer Association) and is currently the Vice President of the Board of Directors of Libertyville Township Soccer Complex, Ltd.
Jim represents both organizations in legal affairs. He has donated, and continues to donate, a significant amount of time to both.
What do you do in your free time?
I train for and run triathlons and other events. I would like to play more golf though.
What charitable cause do you feel passionate about?
I support the Greater Libertyville Soccer Association. It is a well-run organization that teaches kids important life skills and gives opportunities to create life-long relationships for kids and parents.
What is the best concert you've attended?
It was definitely the Eagles, weekend of Valentine's Day, 1995, at the United Center. The concert was right after they came back from their self-described "14 year vacation." I took my wife after a week-long trial. It was a great way to unwind.
University of Houston Law Center, J.D., 1985
Loyola University Chicago, B.A., 1982
Admitted: Jim is admitted to practice in Illinois, Texas and Wisconsin and numerous federal courts.
Memberships: Society of Illinois Construction Attorneys, Chicago Bar Association, Illinois State Bar Association, Illinois Land Title Association, Chicago Business Network, Wisconsin Bar Construction and Public Law Section, Rogers Park Builders Group, Southside Builders Association, PowerHouse Smart, and Associated General Contractors of Wisconsin.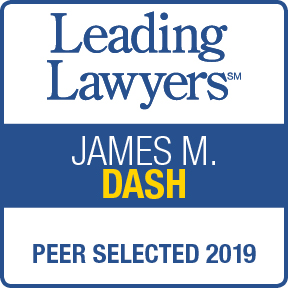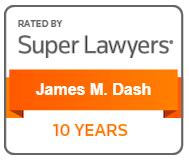 Locations in Illinois
&

Wisconsin