Kurt concentrates his practice on representing clients in corporate matters, business disputes, corporate workouts, and business bankruptcy cases.  Kurt has extensive experience in a broad range of legal and business issues that companies must address in order to successfully navigate the marketplace, from the boardroom to the courtroom.
A seasoned and successful courtroom advocate and boardroom advisor, Kurt is able to draw on his decades of experience in negotiations and courtroom successes to his client's advantage by helping to shape strategies and suggest creative resolutions in order to achieve the best results possible.
Kurt has obtained highly successful verdicts, settlements and substantial resolutions involving fraud cases, D&O cases, contract actions and avoidance actions, among others. Additionally, he has successfully defended numerous defamation, lender liability and other suits brought against his corporate clients. He has worked with franchisors, franchisees, cooperatives, manufacturers, retailers, distributors, landlords, developers, private equity groups, professional service providers and financial institutions, among others.
He has appeared in over 300 business bankruptcy cases, and in one such case his efforts led to a tripling of the business's asset value through a strategic use of investment bankers and the implementation of an aggressive auction and bidding process. View a representative list of bankruptcy cases Kurt has been involved in.
Early in its inception, Kurt served on the Bankruptcy Court Liaison Committee of the U.S. Bankruptcy Court for the Northern District of Illinois, which continues to help facilitate information exchange and improve relations between bankruptcy practitioners and judges.
A frequent speaker on litigation, corporate transactions and insolvency matters, Kurt has published numerous articles and policy manuals for corporate clients.
Kurt is an author and one of the original editors for the American Bankruptcy Institute, Volo Circuit Court Opinion First Responder, 7th Circuit.
Kurt is recognized as a SuperLawyer, and has been recognized by the Leading Lawyers Network as a top Illinois lawyer in the areas of commercial bankruptcy and workout law, as well as creditors' rights since 2008.
Over the years, Kurt has been a volunteer speaker for C.A.R.E, a national program that educates high school students on the dangers of easy credit as they embark on their college careers.  He has also been a deacon of his church, a reader for the blind, a floor hockey coach and a youth baseball coach.
In addition, he is currently a USA Hockey Level 4 Hockey Coach, and is a legal advisor to the Vipers Youth Hockey Club.  Kurt is also the Rules & Ethics Advisor for this AA youth hockey program.
What do you do in your free time?
In my free time, I coach hockey, play hockey, golf and ski. In reality, I spend most of my time rehabbing from activity-related injuries.
What charitable cause do you feel passionate about?
While I continue to be inspired by the good works of Misericordia and Sister Rosemary, she is a force of nature doing God's work on earth, I am an enormous advocate for the Matthias Academy. I am amazed by all that Liz Pumala and her team have created. Both organizations give hope, meaning and opportunities to developmentally disabled kids, adults, and families.
What is the best book you have read recently?
"Unbroken," by Laura Hillebrand. If you need some inspiration to dig a little deeper when life gets tough, give this one a read. I also love "Team of Rivals," by Doris Kearns Goodwin, which is about Lincoln's Cabinet, all of whom were rivals of Lincoln, if not his enemy, and how he took the high road to appoint them and how they all rose above personal differences to accomplish what appeared to be impossible.
Thomas M. Cooley Law School, J.D., 1990
Michigan State University, B.A., 1987
Admitted: Kurt is admitted to practice in Illinois, Michigan and Wisconsin. He is also admitted to the U.S. Bankruptcy Court, Northern District of Illinois; Central District of Illinois; Eastern District of Michigan; Eastern District of Wisconsin; Western District of Wisconsin; United States Court of Appeals for the Sixth Circuit; the U.S. Court of Appeals for the Seventh Circuit; and represents clients in other jurisdictions on a pro hac vice basis.
Memberships: Federal Trial Bar, Federal Bar Association, State Bar of Michigan, Illinois State Bar Association, Wisconsin Bar Association, American Bankruptcy Institute; Chicago Bar Association, and Milwaukee Bar Association, among others.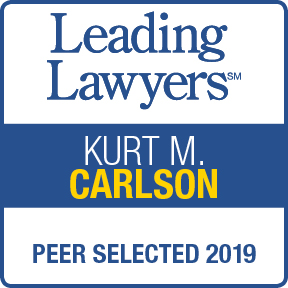 Locations in Illinois
&

Wisconsin