The growing marijuana industry is ripe for lenders, and the Department of Justice and the U.S. Treasury Department have issued recent guidance to help smooth the transition for lenders entering this growing industry.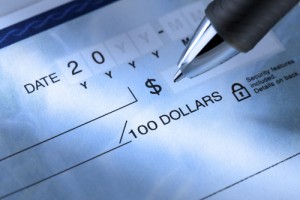 On January 1, 2014, Deputy U.S. Attorney General James Cole issued a memo, now commonly known as the "Cole Memo," setting forth the Department of Justice's goals regarding the marijuana industry. The Cole Memo emphasizes deference to the states' authority to maintain and regulate their own marijuana laws.
In addition, on February 14, 2014, the U.S. Treasury Department's Financial Crime Enforcement Network ("FinCEN") issued a guidance memo that reiterated the Cole Memo and expanded the Cole Memo's guidance to include financial institutions.
Allowing lending institutions to get involved in the marijuana industry changes the dynamic of the industry's interaction with the federal government. The DOJ largely relies on the states to enforce laws, while the Treasury's regulation of lending institutions occurs on a federal level. It is important to keep in mind that the regulations in the FinCEN guidance memo are not binding. However, following these regulations will help lenders determine best practices as they become more familiar with the industry.
There are some specific requirements for lenders under federal law, including requirements imposed by the Banking Secrecy Act ("BSA"). The BSA requires the filing of suspicious activity reports ("SAR") for any financial institution extending credit to a marijuana business. The BSA employs a broad definition of "financial institution," so any entity that extends credit to a marijuana business must file a SAR. There are three types of SAR: the first type is a "marijuana limited" SAR, which is filed if the business is in complete compliance with the Cole Memo. Compliance with the Cole Memo simply means compliance with state laws and regulations. The second type is a "marijuana priority" SAR, which is filed if the lender has determined its borrower is in violation of one of the Cole Memo's policy goals. This operates as a red flag for FinCEN to take a closer look at the operations of the marijuana business. Filing of a "marijuana termination" SAR means the lending institution believes it needs to end its relationship with the marijuana business because of the risk of money laundering. Continuing a relationship with this marijuana business would constitute unsound banking practices because of the high risk of loss.
The Cole and FinCEN memos aim to open the marijuana industry to financial lending institutions and move the industry away from cash-only operations that have high potential for money laundering. The memos lay out a non-binding framework for lending institutions to safely get involved in the marijuana business while ensuring a consistent executive policy by deferring to the states in maintaining the states' own laws and regulations.
This document is intended for informational purposes only and is not legal advice or a substitute for consultation with a licensed legal professional in a particular case or circumstance.