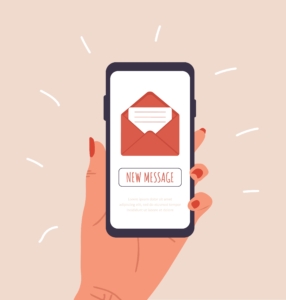 Earlier this year, the Illinois Supreme Court amended Illinois Supreme Court Rule 102, to allow for service of summons via social media, e-mail, and text. Committee Comments indicate that the amendment was "adopted in recognition of society's increased use of electronic methods to communicate."
How Do I Serve via Social Media?
In order to obtain service by a special order of court, a plaintiff must file a motion pursuant to Section 2-203.1 of the Illinois Code of Civil Procedure with support:
(a) for the fact the defendant/respondent "has access to and the ability to use the necessary technology to receive and read the summons and document electronically" and
(b) the reasons why the plaintiff believes the defendant/respondent "has recently sent and received transmissions from a specific e-mail address or telephone number or the defendant/respondent maintains an active social media account on the specific platform utilized for service."
Once service is made via social media, e-mail, text, or other means, Rule 102 includes a host of requirements to establish effective service was made. See Illinois Supreme Court Rule 102(f)(4).
Unintended Consequences and Concerns
While judges are likely to initially be wary about granting such extraordinary relief, the amended rule now provides a plaintiff a valuable additional option to consider when a defendant/respondent is proving difficult to serve through conventional means via the sheriff or process server.
The unintended consequence of the amendment may lead to parties being more reticent to share electronic information pre-litigation with their adversaries.
Beyond the ramifications of sharing electronic information, it remains to be seen how the amendment will be applied by the courts in the ever-increasing drive to protect consumer's privacy rights.
The other practical concerns will inevitably be whether the electronic service actually reaches (and is read by) its intended recipient, or not, a question the courts will need to grapple with as these motions start to get filed.
This document is intended for informational purposes only and is not legal advice or a substitute for consultation with a licensed legal professional in a particular case or circumstance.
Morgan I. Marcus | Commercial Litigation, Bankruptcy, Creditors' Rights, Appellate Practice
Morgan brings 10 years of experience in representing financial institutions, loan servicers, and creditors on the trial and appellate levels in federal, state, and bankruptcy courts and in arbitration.  His focus is on commercial litigation, creditors' rights, and bankruptcy litigation. If you need assistance with a related matter, contact Morgan.