In the context of today's distressed financial markets, we have witnessed desperate people doing desperate things. Financial fraud (i.e., fraud committed against financial institutions) has risen dramatically. Owners and officers of companies are getting more than just a little creative with accounting functions, inventory controls and receivable reporting, to name just a few hot spots. As a result, they are more and more frequently becoming the target of suits by lenders and other creditors. These suits seek to hold the officers of the insolvent company responsible for fraud, and in some cases breach of fiduciary duties to creditors (primarily, in an effort to reach D&O policies).
Are these actions against officers and directors a source of potential recovery by an individual creditor? Though the Supreme Court of Illinois has yet to rule on this issue, a recent bankruptcy case holds that individual creditors lack standing to bring this type of action.
The Question of Insolvency
In the day-to-day operations of a going concern, officers and directors owe a fiduciary duty to their shareholders. But what happens when the company enters the "zone of insolvency"? The officers and directors then also owe a fiduciary duty to the company's creditors. Companies often ask, "How do we know when are we in the zone of insolvency?" The answer is simple: if you are asking the question, you are likely in the zone. Of course, there are established legal assessments—such as the "balance sheet test," the "cash flow test" and the "unreasonably small capital test." But, in practice, if the board of directors is pondering the question of its own insolvency, then it's a safe bet that the company is already there.
If an officer or director breaches his fiduciary duties in any number of ways, who may bring the action against that individual? May a creditor, on its own, successfully sue an officer or director for breaching his fiduciary duties? Judge Carol A. Doyle, former Chief Judge of the Northern District of Illinois Bankruptcy Court, predicted how the Illinois Supreme Court would handle this question in the context of insolvency.
In this recently published case (In Re John H. Netzel, et al., January 20, 2011), the court discussed the important distinction raised by the 7th Circuit Court of Appeals between claims based on liability owed to the general creditor body (which only a trustee in bankruptcy can assert) and claims that are more specific to an individual creditor (which only the creditor can assert). As a general rule, fiduciary duty is owed to shareholders, not creditors. That means a creditor may not sue an officer or director for a breach of fiduciary duty. The advent of insolvency, however, creates the exception to the general rule. Upon finding that the exception exists, the fiduciary owes a duty not only to the shareholders, but also to the general creditor body.
The state of the law in Illinois is that the winding up of an insolvent company's affairs requires the officers and directors to marshal the assets and hold them in trust for the entire creditor body, pro rata. In this context, Judge Doyle made a small step of well-reasoned logic by holding that the Illinois Supreme Court would likely not permit an individual creditor to sue on its own behalf in order to obtain more than its pro rata share of the insolvent company's remaining assets. Therefore, according to this recent case, individual creditors lack standing to bring an individual action for breach of fiduciary duty by an officer or director of an insolvent company.
It appears that the exception to this standard would be a harm that was personal to the creditor—not injurious to the creditor body as a whole. However, it is difficult to imagine a scenario where a breach of fiduciary duty or a fraud committed by an officer or director would not also be injurious on some level to the entire creditor body.
This document is intended for informational purposes only and is not legal advice or a substitute for consultation with a licensed legal professional in a particular case or circumstance.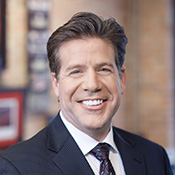 Kurt M. Carlson | Creditors' Rights, Insolvency & Bankruptcy Litigation & Resolution
Kurt's practice concentrates on representing creditors, assignees and businesses of all sizes in a variety of ways, including complex business litigation, workouts, insolvency proceedings, bankruptcy reorganization cases and complex settlement negotiations. Kurt has extensive experience in a broad range of quasi-business and legal issues companies must address. If you need assistance with a related matter, contact Kurt.