We here at Carlson Dash have not forgotten that March is Women's History Month and while we are taking precautions, supporting clients, caring for family during this pandemic, we wanted to take a moment to thank all of the women on the Carlson Dash team and beyond. We appreciate your contributions, we recognize your contributions, and this month and every month, we celebrate AND thank you. In our current environment, we thank all the front-line workers, men and women working side by side every day, though many of them disproportionately women such as nurses, 91%, pharmacists 55%, 60% in retail including essential stores like grocery stores.
Countless women before us have paved the way for others to grow and shine. Women like Marie Curie, Gerty Cori, Virginia Apgar, Ruth Bader Ginsberg and so many others. While we have come a long way, there is much work to be done so we celebrate those who continue to champion development.
It is with that in mind, that we want to highlight one of our own.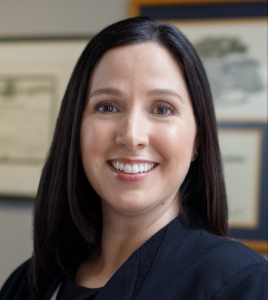 Wendy Reutebuch is a Founding Member of Carlson Dash, LLC and her primary focus is Real Estate Transactions and Real Estate Finance. In addition to her professional accolades, she is a supporter and facilitator of women's rights. This article would become a book if we tried to list all of Wendy's amazing qualities and her very important contribution to the Carlson Dash team, so instead we will say thank you and offer you a glimpse of who she is and we invite you to visit her bio for more information.
What interested you in pursuing the law, and specifically commercial real estate?
WMR: I have always been bossy, so advising people what to do comes naturally. On career day in kindergarten I wore a witch's cloak and carried a wooden meat tenderizer to dress up as a judge. There was no going back after that – law school or bust. As for pursuing commercial real estate – real estate is messy and complex. Each property has unique characteristics. Every transaction offers a new challenge and interesting problems to solve. It never gets old.
What woman inspires you and why?
WMR: SOOOO many. From the well-known women who have blazed trails in law, business and healthcare to the lesser-known women who are working in the trenches fighting the good fight every day – they keep me going and inspire me to find ways to be a better person and a better lawyer. If I have to pick one, I would say my mom. She worked full-time while raising three kids in the late 70's (and beyond). Daycare options were limited back then, and my dad traveled most of the week for work. Watching her juggle all of this made me realize that we have our mothers and grandmothers to thanks for everything they did to help clear the paths for women today.
What is your favorite thing about being a woman?
WMR: The shoes, definitely the shoes. And beyond shoes, being the only woman in the room (or one of the few) at meetings or events allows women the opportunity to present a different and much-needed perspective. At Carlson Dash, we deliberately seek out those different perspectives, engage women in planning and decision processes and empower women to take on leadership roles both within and outside the firm.