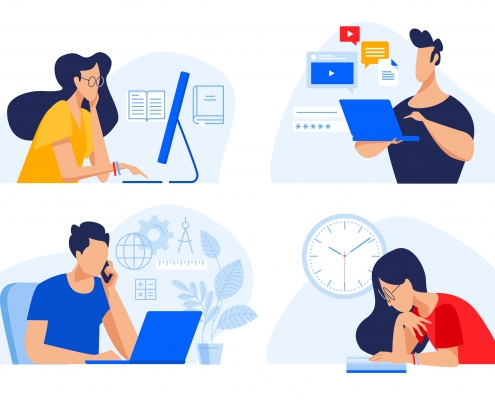 While there are many uncertainties as we all work to navigate the changes required to flatten the curve of COVID-19, we wanted to share some measures that we at Carlson Dash have implemented so far.  We are working very hard to not only fight the spread of the virus, but also ensuring that we will be able to continue supporting your business needs as you navigate the uncertainty.
Our Employees
We have set-up all Carlson Dash employees with remote access in the event that we need to shut-down our physical locations. We are currently operating under a rotation schedule in an effort to reduce the amount of people in our offices and we have relaxed our time off policy to ensure that any employee who may be sick or is experiencing childcare issues will be able to stay home. For those employees who rely on public transportation to get to and from work, we have instituted a ride-share reimbursement program.
Keeping our employees healthy and safe is our number one priority.
Our Clients
We have been in contact with many of you to relay the measures that we are taking to ensure that we will be able to seamlessly continue to be available for all of your ongoing needs. Having locations in Chicago, Milwaukee, and Pleasant Prairie and the majority or our attorneys licensed in both Illinois and Wisconsin gives us much needed flexibility in these fluid times.
Need Help?
In addition to continuing to assist you on your existing and typical matters, we understand that employers and companies are facing issues unlike anything they have faced before. We want to help as much as we can.
To that end, our attorneys can provide helpdesk advice and counsel regarding issues related to wage and hour, paid sick leave, ADA and FMLA. In addition, we can help with questions regarding commercial real estate contracts, commercial loans and commercial leases. For example, force majeure clauses, contract cancellations, negotiating payment extensions for commercial leases and addressing covenant defaults and restructuring loan payments for commercial loans. We will try to answer many of your initial questions over the phone without a charge.
Contact us at (312) 382-1600 for Illinois and (414) 276-4080 for Wisconsin.