A decade ago, when a person died, there were bank accounts to close, properties to sell, and assets to distribute with the help of an attorney. Because so much of our lives today exist on the Internet, there is growing concern about the fate of our e-mail accounts and social media profiles. What happens to these accounts after we die?
The answer is not so simple.
Each digital platform has its own procedures for handling the death of its members, most of which can be found in the fine print of each site's terms of service or buried dee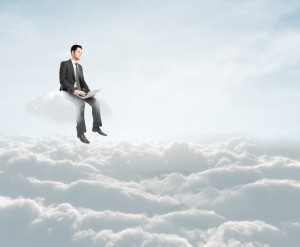 p within the privacy information.
Facebook, for example, will either delete a deceased member's account or memorialize it upon request. When an account is memorialized, friends can continue to post messages, but the profile cannot be modified in any way and new friends cannot be added. If an account user is not reported as deceased, the profile will exist indefinitely.
Twitter will delete a user's profile after six months of inactivity. Upon request and presentation of a death certificate, the site will deactivate an account and work with the family to remove select photos or videos of the deceased from the site.
Google has an inactive account manager, which allows users to plan ahead and have their accounts (Google+, Gmail, YouTube, Blogger, etc.) deactivated after a period of inactivity, specified by the account holder. When setting up the service, the user can name up to 10 individuals with whom the site will share the user's account data after the account becomes inactive.
The common thread among all digital platforms, from social media to e-mail, is to respect users' privacy, even in death. The user owns all profile data on every site, and that ownership does not change once the accountholder is deceased. Most sites will not release passwords to family members unless explicitly stated in a will. However, family members or others named in charge of the estate may be allowed to delete or deactivate an account.
Account deactivation typically requires proof of death, such as a death certificate or obituary, as well as documentation from the person requesting the deactivation stating his or her relationship to the deceased. In most cases, either an immediate family member or person in charge of the estate will be allowed to deactivate the account.
Internet developers remain ahead of the curve, and countless services are available to help digital junkies prepare for death. Password services, such as Password Box, allow users to store passwords for all of their accounts and name a beneficiary to receive the passwords after either inactivity or presentation of a death certificate. It is important to note, however, that these sites are typically not legal services and users should proceed with caution.
Because data ownership and privacy rules are not consistent across all digital platforms and websites, it is best for those concerned about the fate of their online profiles to cover all their bases. For the most thorough management of digital assets after death, a testator should consult his or her attorney and explicitly state in a will the name of each online account, provide necessary passwords for each, explain what should be done with each account (deletion, deactivation, etc.) and name an executor to carry out these wishes.
Delaware recently passed a law giving the representative of a deceased person's estate full access to digital assets. It is likely that in the future there will be a blanket rule to cover all forms of e-mail and social networking. For now, though, thoroughness is key. Users who are nervous about the fate of their social networking profiles and e-mail accounts should research the options offered by each site, discuss the options with those designated to carry out their wishes, and provide as much information as possible in their will.
This document is intended for informational purposes only and is not legal advice or a substitute for consultation with a licensed legal professional in a particular case or circumstance.