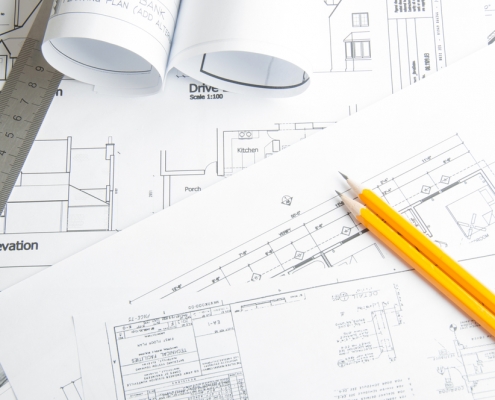 On December 28, 2018, the Supreme Court of Illinois settled, once and for all, whether a purchaser of a newly constructed home (in this case a condominium) may assert a claim for breach of an implied warranty of habitability against a subcontractor that participated in the construction but with which the purchaser had no contractual relationship. The Court's short answer: no.[1]
The plaintiff, Sienna Court Condominium Association ("Plaintiff"), filed suit alleging claims for a number of latent defects in the condominium that resulted from water damage and other conditions that made the individual units and related common areas unfit for their intended purpose: habitation. The Plaintiff sued the developer, the general contractor, the architect and engineering design firms, material suppliers, and several subcontractors. As amended, Plaintiff's complaint alleged that each unit and the common elements of the condominium were subject to an implied warranty of habitability extending from each and every subcontractor to the owners.
The developer and the general contractor were declared bankrupt, and after seeking and obtaining stay relief, the Plaintiff obtained some, but allegedly not all, relief it sought against them. It then turned to the material suppliers and subcontractors for redress. Defendant subcontractors and material suppliers moved to dismiss Plaintiff's complaint, claiming that they were not subject to an implied warranty of habitability. The parties debate centered on the interpretation and validity of Minton v. The Richards Group of Chicago, 116 Ill. App. 3d 852 (1st Dist. 1983).
In Minton, the appellate court held that, where the purchaser of a newly constructed home "has no recourse to the builder-vendor and has sustained loss due to the faulty and latent defect in their new home caused by the subcontractor, the warranty of habitability applies to such subcontractor." Id. At 855.
The Defendants in Sienna Court focused on the word "recourse" and argued that Plaintiff indeed had recourse (and in fact obtained a recovery) against the developer and as such, under Minton, no implied warranty of habitability could exist. Plaintiff claimed that potential recourse against a developer-vendor was not determinative. It claimed that the only relevant inquiry was whether the developer-vendor had been declared legally insolvent. Because that happened, Plaintiff had viable implied warranty of habitability claims against the Defendants.
The trial court denied the Defendants' motion to dismiss. Then, they moved for the circuit court to certify its order for discretionary appeal under Supreme Court Rule 308. The trial court did so, and, upon review, the appellate court held that legal insolvency, rather than an inquiry into available recourse, determines whether a claim for breach of an implied warranty of habitability may be asserted against a subcontractor. See 2017 IL App (1st) 143364.
The Supreme Court granted Defendant-Subcontractors' petition for leave to appeal and reframed a threshold certified question as follows: May the purchaser of a newly constructed home assert a claim for breach of an implied warranty of habitability against a subcontractor who took part in the construction of the home, where the subcontractor had no contractual relationship with the purchaser?
The Court examined the genesis of the implied warranty of habitability in the context of newly constructed homes. It was first recognized in Petersen v. Hubschman Construction Co., 76 Ill. 2d 31 (1979). The warranty is based in the contract of sale and exists "as an independent undertaking collateral to the covenant to convey." Id. At 41.
Notably, as the Court pointed out, after Petersen, it never held that a homeowner may pursue a claim for breach of an implied warranty of habitability against a subcontractor. Plaintiff argued that such a cause of action, in light of Minton, should be allowed because it is more like a tort, is not expressly governed by a contract, and as such, privity of contract is irrelevant.
The Court disagreed citing Moorman Manufacturing Co. v. National Tank Co., 91 Ill. 2d 69 (1982), which held, generally, that a plaintiff cannot recover for solely economic losses under tort theories. As defined in Moorman, an economic loss constitutes "damages for inadequate value, costs of repair and replacement of the defective product, or consequent loss of profits – without any claim of personal injury or damage to other property." Id. at 82. There simply is no remedy in tort for a party whose complaint is rooted in disappointed contractual or commercial expectations. See Collins v. Reynard, 154 Ill. 2d 48, 54-55 (1992).
According to the Court, "[t]he implied warranty of habitability allows the homeowner to recover solely for latent defects that interfere with the home's intended use." Park v. Sohn, 89 Ill. 2d 453, 461 (1982). "This is the definition of pure economic loss under Moorman…Accordingly, under Moorman, the implied warranty of habitability cannot be characterized as a tort [as argued by the Plaintiff]." Adopting the Plaintiff's approach would have required the Court to recognize a new exception to the Moorman doctrine which would also eliminate the option of waiving the warranty (you could not in theory waive a tort duty imposed by courts).
From a policy standpoint, the Court also stressed that adopting the Plaintiff's approach (a tort-theory approach to the warranty) would undermine subcontractors' economic expectations that are bargained-for and set in their contractual relationships. "Avoiding this outcome and preserving the distinction between tort and contract law is the principal point of the economic loss rule."
Minton recognized a tort action against subcontractors for economic loss where a builder-vendor is bankrupt. The Court found that this plain and clear departure from Moorman was unjustified.  As a result, it overruled Minton.
The Plaintiff attempted to rely on Redarowicz v. Ohlendorf, 92 Ill. 2d 171 (1982). That case held that an implied warranty of habitability could be extended from an initial purchaser of a home to a second purchaser and noted that in such a circumstance, privity of contract is not required. Id. at 183. Plaintiff's attempt to broaden Redarowicz fell on deaf ears. And rightly so; Redarowicz, as the Court pointed out, simply held the initial developer-vendor to the same obligation that it had already extended, albeit from the first purchaser to the second. It did not attempt to expand liability from one class of defendants to another.
Because "[t]he loss that can be recovered under the implied warranty of habitability is for [pure economic loss],"…a purchaser of a newly constructed home may not pursue a claim of breach…against a subcontractor where there is no contractual relationship."
The Sienna Court decision's reverberations will be felt far and wide, from single family home purchasers to, as was the situation in the case at bar, condominiums. Whether private parties attempt to contract around its holding by including broad warranty assignments in all contracts remains to be seen. In any event, doing so would arguably require parties to make, and ensure that assignments are made, at each level downstream, in order to encompass the types of defendants in Sienna Court – subcontractors and material suppliers.
[1] Unless otherwise expressly cited herein, all case references and quotations are from Sienna Court Condominium Association v. Champion Aluminum Corporation, 2018 IL 122022 (December 28, 2018).
This document is intended for informational purposes only and is not legal advice or a substitute for consultation with a licensed legal professional in a particular case or circumstance.
For additional information on this topic, please reach out to Carlson Dash directly.