In honor of April being National Volunteer Month, we want to highlight the causes and organizations near and dear to our employees. This is not an exhaustive list, but it highlights the variety of organizations and charities that benefit from our individual volunteer efforts.
---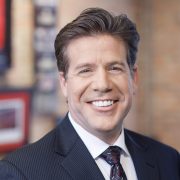 Since 2008, Kurt Carlson has been heavily involved with The Vipers Youth Hockey Association, a travel hockey organization in Lake County, Illinois. In that time, Kurt has volunteered in many capacities, including as coach, board member, rules & ethics advisor, bantam & midget hockey director, and as the organization's counsel. Kurt enjoys passing on his love of hockey and is especially proud of the opportunity The Vipers organization gives to hockey-playing youth in both Illinois and Wisconsin.
Kurt is also involved with the Matthias Academy, a new, nonprofit adult day program coming to southeast Wisconsin. Matthias Academy will serve adults with mild to severe disabilities, specialized medical needs, behaviors and mild to severe autism from Illinois and Wisconsin.
Kurt, and the firm, are donating legal services and business organization advice, as well as an introduction to our network of contacts to assist Matthias Academy in achieving its goals and mission. We are very excited to partner with Matthias Academy.
Kurt has also provided legal advice and/or donated his time and/or speaking fees to Misericordia, Make-A-Wish, Boys and Girls Club of Chicago, Luminarts, and Blind Service Association.
.
---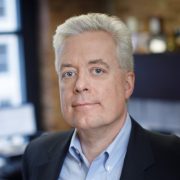 For over 20 years, Jim Dash has been involved with the Greater Libertyville Soccer Association (GLSA) and has supported the organization throughout the years as a volunteer coach, referee, director, president, and current pro bono legal counsel. Jim is also a current board member and vice-president of the Libertyville Township Soccer Complex.
As one of the largest private soccer clubs in Illinois, GLSA has served tens of thousands of children and adults in Greater Libertyville, helping kids and their parents learn valuable team-building, competitive and life skills and facilitating relationships that last a lifetime.
Jim also donates his legal services as a member of the Legal Committee at Mercy Housing Lakefront.
Mercy Housing serves residents in Illinois, Indiana, and Wisconsin, and is committed to changing lives and revitalizing neighborhoods by providing safe, quality, service-enriched housing. Founded in 1986, its mission is to create stable, vibrant, and healthy communities by developing, financing, and operating affordable, program-enriched housing for families, seniors, and people with special needs who lack the economic resources to access quality, safe housing opportunities.
.
---
.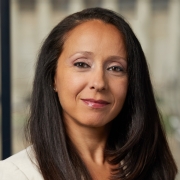 Mona Naser volunteers her time to Illinois Coalition for Immigrant and Refugee Rights (ICIRR), Community Activism Law Alliance (CALA), and Instituto Del Progreso Latino. Mona supports all three organizations by participating in workshops assisting individuals with completing certain immigration forms.
As the only U.S. born child of immigrant parents, Mona realized through her family how difficult it can be to navigate the U.S. Immigration process. Something as simple as completing a form that will determine your eligibility to stay can be a daunting task and not everyone can afford to hire private counsel. ICIRR, CALA and Instituto, among many other programs, either individually or through collaboration host workshops to assist Legal Permanent Residents complete applications for naturalization.
For Mona, the best part of the workshops is seeing the sense of comfort and relief on the face of the recipients that you were able to help.
.
.
---
Wendy Reutebuch is passionate about supporting the physical and academic development of young girls in her community.
Wendy volunteers with Girls on the Run, assisting with fundraising efforts and mentoring elementary school girls who are training to run 5k races, and for Girls Play Sports programs within the Evanston elementary schools. She also co-coaches a running team for 3rd, 4th and 5th grade girls who are training to run the YWCA Evanston/North Shore Race Against Hate 5k.
Most recently, Wendy has supported the Chicago Scholars program by conducting interviews with Chicago Public School students who are applying to participate in the Scholars program. The Chicago Scholars are academically ambitious, first generation college students from under-resourced communities in Chicago. The seven-year program helps students to navigate the complex transitions into college, through college, and beyond to a career.
Wendy also served on the Board of the Garfield Park Conservatory Alliance for 10 years.
.
.
---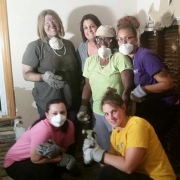 Michelle Staniec loves volunteering and supporting Habitat for Humanity of Kenosha. She has served on committees, wielded a sledgehammer rehabbing a home, and donated her photography talents. What could be better than witnessing the excitement of families fulfilling their dreams of owning a home?
A common misconception is that Habitat gives away homes, but every Habitat home is purchased by a hardworking family. For whatever reason, these families could not secure traditional funding and just needed a helping hand – not a hand out. Families must have the ability to pay for the home. Habitat also requires each family to invest 200-400 hours of sweat equity on their own home and other Habitat homes in the community, in addition to attending education classes to learn how to manage their finances, including developing and sticking to a budget.
Find out how you can get involved with your local Habitat organization.
.
.
---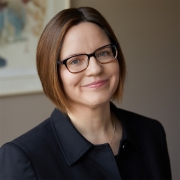 Jordana Thomadsen volunteers at The Cathedral Center, a downtown Milwaukee shelter for women and families, that uses the women's time in the shelter to build or improve employment skills and to secure long-term housing. Jordana was involved in setting up and coordinating a new dinner program to cook and serve healthy meals to about 70 residents at the Center and while she passed the baton on coordinating the program, Jordana still enjoys serving when she can. The children are wonderful, and you can see the shelter as it works toward its mission of ending homelessness "one life at a time."
Jordana also participates on the Board of Tikkun Ha-Ir Milwaukee, a non-profit which also addresses hunger and housing issues, among others. One of its most impressive programs uses volunteers to gather food donations at farmer's markets (especially at closing time) and deliver that food to an area cooking school. The cooking school then teaches a special course in which incarcerated women can earn credit while using that fresh produce to prepare healthy and tasty meals that are then delivered to local shelters for a "farm to table" meal.
Jordana also serves as Vice President on the Board of her local place of worship.