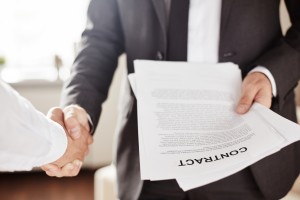 Every contract which is drafted in Illinois has a hidden provision that does not appear on a paper. Despite its omission, as a matter of law, every contract requires the parties to act in good faith as they proceed with the contract. This hidden contractual provision is referred to as the covenant of good faith and fair dealing and it affects every party to every contract.
Now the question arises "What does this provision require and how do courts deal with this additional silent provision?" The good news for contracting parties is that Illinois courts have uniformly found that the covenant of good faith and fair dealing does not overrule the parties' contracted terms. For example, a borrower's argument that a lender violated the covenant by not negotiating to renew a loan has been rejected when a loan had a specific maturity date.
Instead of proving specific terms, the covenant of good faith and fair dealing is used as an interpretation tool by the courts in deciding how a party who has contractual discretion must act. In that case the covenant requires that a party must act reasonably and with proper motive, and not arbitrarily or capriciously. For example, if a mortgage lender had the right to review and approve leases for its borrower and then rejected every lease out of hand, the borrower could use the covenant as a possible defense because there may be some issue as to whether or not the lender acted in good faith.
So while the covenant of good faith and fair dealing will not change your bargain it will require the parties to act in a way that helps to make the contract a success. So in sum, the covenant does not overrule your contract, but does require everyone to act reasonably when they do have contractual discretion.
This document is intended for informational purposes only and is not legal advice or a substitute for consultation with a licensed legal professional in a particular case or circumstance.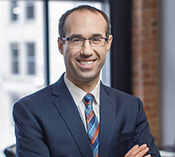 Martin J. Wasserman | Commercial Litigation and Bankruptcy
Martin advises clients in both Illinois and Wisconsin on an array of commercial litigation and bankruptcy matters, including loan workouts, issues, receiverships and commercial foreclosure matters. Martin has extensive experience in all aspects of litigation in both federal and state courts, complex workouts and a growing appellate practice. If you need assistance with a related matter, contact Martin.