In Illinois, a "mechanic's lien" is NOT the common-law interest that someone who works on your car gets until payment is made for services rendered. A "mechanic's lien" is entirely a creature of statute. It is simply an interest in real estate, including improvements, that secures the payment of "contractors" and "subcontractors" who claim that they "improved" the land pursuant to the Illinois Mechanics Lien Act. The Act has been in force since 1825 – only seven years after Illinois was admitted to the Union.
While the most common types of private liens require either the agreement of the property owner (i.e., a mortgage lien, a UCC security interest) or the judgment of a court (i.e., a judgment lien), a mechanic's lien requires neither, it exists by operation of law. How, you ask? It can arise as soon as the landowner has made an agreement for "improvements" and the work is commenced. Beware! A mechanic's lien is sometimes referred to as a secret lien – because it is one that may not appear in the real estate records at the time a prospective purchaser, mortgagor, etc., searches those records.
Because a mechanic's lien is an interest in real estate to secure a debt, it competes for priority with other interests in real estate, including pre-existing mortgages. When a court determines that a mechanic's lien validly secures a debt, the creditor may compel a sheriff's sale of the property and the proceeds will be used to pay off the interests in the priority assigned to them by law. Sometimes the mechanic's lien is close to the front of the line; sometimes it is far in the back. Where the lien finds itself in relation to competing interests, and the mortgagee's interest in relation to the lien, is largely dependent upon the lien claimant's and secured creditor's knowledge of this intricate statutory scheme.
LAW UPDATE: On July 29, 2015, Governor Rauner signed into law former HB 2635 (now P.A. 99-178, codified at 770 ILCS 60/38.1, eff. 1/1/16), permitting owners and other upstream parties to "bond over" a mechanic's lien, making Illinois the 50th state to authorize removal from title of a mechanic's lien by procuring an "eligible surety bond." This was a heavily compromised bill from both sides of the table and there are plenty of curlicues.
This document is intended for informational purposes only and is not legal advice or a substitute for consultation with a licensed legal professional in a particular case or circumstance.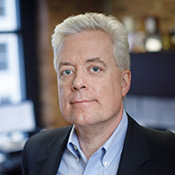 James M. Dash | Real Estate Litigation, including Title Defense, Construction and Mechanic's Liens
Jim concentrates his practice in real estate-related litigation, with an emphasis on construction (including mechanics lien claims), as well as title insurance defense work. If you need assistance with a related matter, contact Jim.