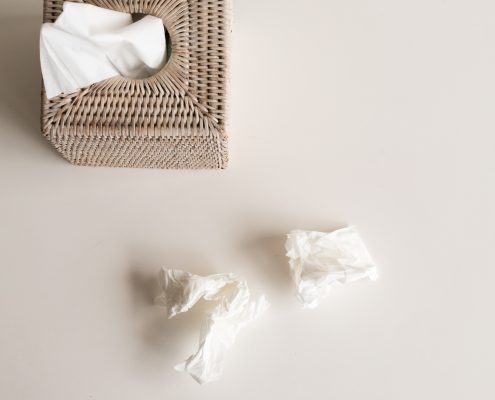 Virtually all Chicago employers, and many Cook County employers, are bound by the City of Chicago Paid Sick Leave Ordinance or the Cook County Earned Sick Leave Ordinance. Both of these Ordinances went into effect on July 1, 2017.
The Chicago Ordinance applies to any employer who employs a "covered employee" who works in the City of Chicago. In addition, even if your business is not located in the City of Chicago, if your business is subject to any City of Chicago licensing requirement, the Chicago Ordinance applies.
The Cook County Ordinance applies to any employer who employs at least one covered employee who works in Cook County. However, the Cook County Ordinance does not apply to every municipality in Cook County. As of August 1, 2017, 108 Municipalities have opted out of the Cook County Paid Leave Ordinance. Even so, an employer located in a municipality that has opted out may still be required to provide paid sick leave if the employer has a covered employee who works in Cook County in a municipality that has not opted out. It is the location of the employee that controls. If an employer allows an employee to telecommute, and that employee lives and works from their home in an opted-in municipality in Cook County, the Cook County Ordinance applies.
Both Ordinances have special provisions applicable to employers covered by the Family and Medical Leave Act or by a Collective Bargaining Agreement. While this Article only address the Ordinances that specifically apply to non-FMLA employers, the attorneys at Carlson Dash can provide advice and counsel to FMLA-qualifying employers, as well. Further, this Article will discuss the highlights of the Ordinances. The applicability of the provisions to a particular employer or employee or a particular situation should be discussed with an attorney on an individual basis.
Is the Employee Covered?
The Ordinances apply to full and part-time employees and apply to exempt and non-exempt employees. With a few exceptions, employees who work a minimum of 2 hours in any two-week period in an opted-in municipality of Cook County are covered employees under the Cook County Ordinance. If the employee performs the work within the geographic boundaries of the City of Chicago, then the employee is covered by the Chicago Ordinance.
Accrual Rates
Under both Ordinances, covered employees earn one hour of paid sick leave for every 40 hours worked in the County (for the Cook County Ordinance) or in the City of Chicago (for the Chicago Ordinance). Unless the employer elects to front load the paid sick leave, as allowed by each Ordinance, each covered employer must track the individual employee's accrual. Both Ordinances provide that accrual begins on July 1, 2017, or the first calendar day after the start of employment, whichever is later. Both Ordinances provide that an employer may establish up to a 180-day waiting period after start of employment before an employee uses sick leave, and both provide that an employee must work 80 hours within any 120-day period to be eligible to use paid sick leave (although the Cook County Ordinance only allows this where the employer has an established policy). The maximum accrual of paid sick leave under both Ordinances is 40 hours for each 12-month period (with certain exceptions).
Qualified Reasons
Covered employees under both the City and the Cook County Ordinances are allowed to use paid sick leave for the same reasons: 1) for the employee's illness or injury, including medical care, treatment, diagnosis and preventive care; 2) for the care of an ill or injured family member or the family member's preventative care; 3) for the employee or family member who is the victim of domestic abuse or a sex offense; 4) for the employee's child care needs when a school has been closed due to a public health emergency; or 5) for the employee's business being shut down due to a public health emergency. Both Ordinances define "family member" broadly to include not only blood relatives, but also any person whose association with the employee is equivalent to that of a family member.
Notification Requirements
Both ordinances provide that an employer can establish "reasonable" notification requirements for an employee's use of paid sick leave. For the Cook County Ordinance, such a policy must be in writing. In addition to the writing requirement, the Cook County Ordinance provides numerous examples of employer notice requirements that would be considered "unreasonable" for foreseeable and unforeseeable absences. Absent a written policy, the covered employer will be assumed to be able to use their paid sick time without providing any prior notice. Further, employers cannot use any qualifying absences against an employee for attendance policies or other disciplinary policies. Both Ordinances allow an employer to define the minimum increments of an employee's use of sick leave, but only if the employer has a written minimum use policy, and in the case of the Cook County Ordinance, the minimum increment can be no longer than 4 hours.
Carry Over
Another important section of each Ordinance is the carry over provision. As a general rule, with limited exceptions, an employee may carry over half of their earned but unused paid sick leave up to a maximum of 20 hours. If the hours of unused paid sick leave is an odd number, the number must be rounded up before it is halved. In most instances, a covered employee can only use a maximum of 40 hours of paid sick leave in any benefit year. Both Ordinances provide that an employee need not be compensated for accrued, but unused, paid (earned) sick leave at the time of the employee's separation of employment.
Notice to Your Employees
Finally, both Ordinances require that covered employers post a notice that informs their employees of the rights under the Ordinances. In addition, the Cook County Ordinance requires a covered employer to provide every covered employee a notice of rights by the later of the date of coverage or the date of eligibility and at least once per calendar year thereafter. The Ordinance provides that this can be accomplished with the employer's paycheck or paycheck deposit notification. The Chicago Ordinance requires employers to maintain certain records relating to the covered employee, including number of paid sick leave hours accrued and the dates and number of sick leave hours used. The Cook County Ordinance does not have a record-keeping requirement, but the Interpretive and Procedural Rules for the Ordinance issued by the Cook County Commission on Human Rights state that the Commission "anticipates that moderately sophisticated covered employers who are complying with the Ordinance" will keep adequate records that include paid sick leave hours accrued and dates and number of hours used.
Questions as an Employer
If this all seems somewhat confusing, you are not alone. As an employer you must ask yourself, are you a covered employer? If so, what are the requirements that must be met? Does our current PTO plan satisfy the requirements of the Ordinances or do changes need to be made? Do we really need to have written policies or to make changes to our existing policies? The attorneys at Carlson Dash are here to assist employers with all of these questions and to help the employer work through the confusing labyrinth that has been created by these Ordinances. Let us help you not only meet the requirements but to maximize your rights under them.
This document is intended for informational purposes only and is not legal advice or a substitute for consultation with a licensed legal professional in a particular case or circumstance.
C. Douglas Moran | Employment, Litigation: Complex Commercial, Real Estate and Bankruptcy
Doug's practice focuses on providing employers with advice and counsel in employment-related matters, and representing employers, corporations and banks in litigation, including complex litigation. If you need assistance with a related matter, contact Doug.