On Tuesday, November 22, 2016, the United States District Court for the Eastern District of Texas in the case of State of Nevada, et al v. United States Department of Labor, et al, issued its Memorandum Opinion and Order through which the Court granted a nationwide injunction against the implementation and enforcement of the United States Department of Labor's final rule on the salary-level test related to the Executive, Administrative and Professional ("White-Collar") exemptions under the Fair Labor Standards Act ("FLSA").
After going through a lengthy analysis, which included the potential of the State Plaintiffs' success on the merits of their underlying claims, the Court stated that the "Defendants are enjoined from implementing and enforcing" the amended regulations "pending further order of this Court." The Department of Labor argued against the injunction being entered, and argued that, if entered, the injunction should only apply to those states that had joined as Plaintiffs in the case. The Court rejected the argument, and issued the injunction to be enforced nationwide.
As this is only a preliminary injunction, the possibility still exists that the final rules relating to the amendment will be upheld. It is also possible that the Texas District Court's injunction could be overturned on appeal. This places employers in a very interesting position. For those employers that have not yet implemented changes to their salary structure in advance of the December 1, 2016 deadline, there may be some breathing room. And with the change in administration due to occur in less than 60 days, there is the potential that the amendments may not ever go into effect. Those employers that have implemented changes, this may provide options for additional changes to yet be made. Regardless, all employers need to stay informed of the changing landscape.
This document is intended for informational purposes only and is not legal advice or a substitute for consultation with a licensed legal professional in a particular case or circumstance.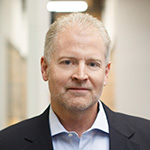 C. Douglas Moran| Employment, Litigation: Complex Commercial, Real Estate and Bankruptcy
Doug's practice focuses on providing employers with advice and counsel in employment-related matters, and representing employers, corporations and banks in litigation, including complex litigation. If you need assistance with a related matter, contact Doug.