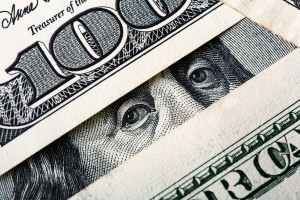 The U.S. Supreme Court entered the bankruptcy arena and gave creditors an important tool to combat fraud. The Court extended the ability to object to a debtor's bankruptcy discharge under 11 U.S.C. §523(a)(2) to a situation where the debtor drained his company of assets but did not make any false representations.
The facts surrounding the decision are basic to most creditors. Husky International Electronics, Inc. ("Husky") sold goods to Chrysalis Manufacturing Corp. ("Chrysalis") on an unsecured credit basis. Daniel Lee Ritz, Jr. (the "Debtor") was a director and part owner of Chrysalis. Subsequent to the sales, the Debtor used his position to drain Chrysalis of assets by transferring these to other entities owned by the Debtor. The creditor pursued the Debtor after learning of the transfers and that the company was left as only a shell.
The Debtor filed a personal Chapter 7 petition and the creditor sought to have its debt declared not to be dischargeable based on an argument that the Debtor's actions in transferring assets constituted "actual fraud" under ¶523(a)(2)(A). The Bankruptcy Court found that there was no proof of "actual fraud" and allowed the discharge. The District Court agreed and held the Debtor to be personally liable based on circumstantial evidence of the Debtor's intent to hinder, delay or defraud Husky but granted the discharge based on the lack of a showing that the debt was obtained by actual fraud. The case was then appealed to the Fifth Circuit Court of Appeals which affirmed the prior decisions. The Supreme Court in a 7 to 1 decision, in Husky International Electronics, Inc. vs Ritz, 578 U.S. ___ (May 16, 2016), disagreed with the Fifth Circuit and found that the Debtor was not entitled to a discharge.
The Supreme Court disagreed with the Fifth Circuit. It found that fraudulent conveyances are a form of "actual fraud" and that a scheme to commit a fraudulent conveyance is not a dischargeable debt even if no false representations were made.
This document is intended for informational purposes only and is not legal advice or a substitute for consultation with a licensed legal professional in a particular case or circumstance.
If you need assistance with a related matter, contact us.