In this economy, it will come as a shock to no one that creditors are finding that their principal borrower's assets are insufficient to repay the obligations owed to the creditor. Consequently, creditors look to guarantors to make up the difference. That is, after all, a very good reason for obtaining a guarantee as part of a lending relationship. In fact, in real estate-related transactions, particularly those within Cook County where the Circuit Court has implemented a procedure to slow down the mortgage foreclosure process, it makes a great deal of sense to pursue the guarantor first in order to a) assert pressure to get the collateral sold expeditiously, and b) obtain what available cash the guarantor might have.
However, we now run into this recent surety case—J.P. Morgan Chase Bank v. Earth Foods, Inc. In its holding, the Illinois Appeals Court reasoned that the distinctions between a guarantor and a surety are arcane, largely academic, and in a blow to academia, ignored. The decision, which has binding precedent in Illinois, effectively dissolves the distinction between guarantors and sureties.
The Upshot for Lending Relationships
Why is it important to note that guarantors now have the same rights as sureties? There exists in Illinois a Sureties Act (740 ILCS 155), which provides a surety with additional rights that have not previously applied to guarantors in the enforcement of a lending relationship. Simply put, the Sureties Act allows a surety (and now, a guarantor) to require that the creditor immediately demand and sue on contracts that the insolvent principal has failed to perform. If the creditor fails to bring legal action upon that demand, the surety/guarantor is discharged.
The Sureties Act must be strictly adhered to in order to be enforced. For instance, it requires the surety/guarantor to make its demand in writing. That requirement is consistent with the Illinois Credit Agreements Act, which requires that financial institutions and parties to a contract with those institutions reduce all agreements to a signed document in order for the contract to be binding.
Therefore, should you, as a creditor, be in receipt of a written notice from a guarantor that demands immediate action against the principal borrower, you should contact counsel immediately to formulate a timely response.
This document is intended for informational purposes only and is not legal advice or a substitute for consultation with a licensed legal professional in a particular case or circumstance.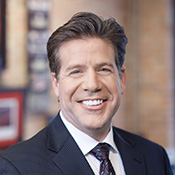 Kurt M. Carlson | Creditors' Rights, Insolvency & Bankruptcy Litigation & Resolution
Kurt's practice concentrates on representing creditors, assignees and businesses of all sizes in a variety of ways, including complex business litigation, workouts, insolvency proceedings, bankruptcy reorganization cases and complex settlement negotiations. Kurt has extensive experience in a broad range of quasi-business and legal issues companies must address. If you need assistance with a related matter, contact Kurt.