Back in 2009, we took a look at the state of the economy as the end of the recession was in sight. Chapter 11 filings for commercial real estate were experiencing a sharp upswing, and we predicted filings would continue to increase. We also urged asset-based lenders to keep their customers current and to put benchmarks in place to avoid the risks that emerge when these loans are more of a focal point.
Five years later, Chapter 11 filings have now dropped. We're seeing more a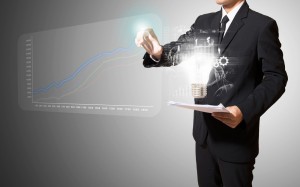 sset-based loans and transactions now than we have in the last seven to eight years.
Cash-Flow in the Marketplace
While Chapter 11 non-real estate filings haven't increased at the rate we expected, the stock market has nearly doubled. Commercial real estate is rebounding, and the economy is seeing a normal level of foreclosure filings.
In 2009, a lack of confidence in the economy caused people to behave cautiously with their money. Today, more money in the marketplace affords people the opportunity to take more risks. We've seen a record number of new businesses started in the last five years. The new generation of entrepreneur is young, confident, creative and willing to take risks to achieve a business goal.
Post-Recession Opportunity for Startups and Small Businesses
The culture of startups is thriving and Carlson Dash has been helping small business owners cultivate successful business models. As the nation emerges from the recession, we want to continue contributing to this reemerging economy as a corporate law firm representing small businesses in their legal matters.
All small businesses need the same basic legal services. With Wall Street-caliber advice at a Main Street-level price point, Carlson Dash is a Chicago corporate law firm equipped to effectively serve small businesses. Most small businesses that reach their five-year anniversary don't do it alone. They have an experienced, knowledgeable team behind them so that while they carry on the day-to-day operations of their businesses, they know they have sound counsel helping them achieve their goals while remaining objective.
This document is intended for informational purposes only and is not legal advice or a substitute for consultation with a licensed legal professional in a particular case or circumstance.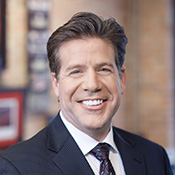 Kurt M. Carlson | Creditors' Rights, Insolvency & Bankruptcy Litigation & Resolution
Kurt's practice concentrates on representing creditors, assignees and businesses of all sizes in a variety of ways, including complex business litigation, workouts, insolvency proceedings, bankruptcy reorganization cases and complex settlement negotiations. Kurt has extensive experience in a broad range of quasi-business and legal issues companies must address. If you need assistance with a related matter, contact Kurt.