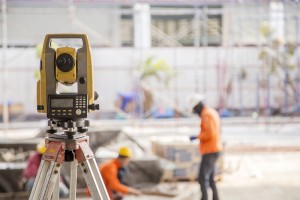 Property owners, lenders and title companies frequently rely on surveys to evaluate potential risks and benefits in connection with real property. How does an owner or a lender determine which type of survey they need?
There are two main types of surveys generally used by owners and lenders:
Boundary Survey
A "Boundary Survey" (or "Plat of Survey") is used to identify a property's boundary lines. With a Boundary Survey, the surveyor will mark the corners of the property and produce a detailed plat or survey map. To accomplish this, the surveyor will research the public records and do research in the field, take measurements and perform calculations.   Boundary Surveys are necessary for construction and permit purposes and are recommended before installing fences or other improvements near property lines.  Boundary Surveys must conform to standards set forth in Section 1270.56 of the Illinois Joint Committee on Administrative Rules "Minimum Standards of Practice" unless waived by the owner or lender ordering the survey.
ALTA Survey
For commercial closings, owners and lenders will usually require a more detailed survey called an "ALTA Survey." ALTA Surveys (1) confirm property boundaries, (2) confirm any observed easements, together with easements and exceptions to coverage cited in the title commitment for the property; (3) confirm improvements, utilities, public access and significant observations such as encroachments on the property; and (4) if optional Table A Items are requested, ALTA Surveys provide specific facts about the property such as exterior building dimensions, zoning, flood zone classification, location of utilities, topography, parking configurations, wetlands, etc.
NOTE: The National Society of Professional Surveyors, Inc. (NSPS) is the legal successor organization to the American Congress on Surveying and Mapping (ACSM).  The 2016 Minimum Standard Detail Requirements for ALTA/NSPS Land Title Surveys went into effect as of February 23, 2016 and are the next version of the former Minimum Standard Detail Requirements for ALTA/ACSM Land Title Surveys.
This document is intended for informational purposes only and is not legal advice or a substitute for consultation with a licensed legal professional in a particular case or circumstance.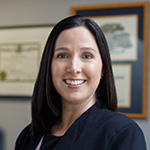 Wendy M. Reutebuch | Real Estate, Real Estate Finance and Creditors' Rights
Wendy represents clients in both Illinois and Wisconsin in a wide variety of commercial real estate and real estate finance transactions. In addition to handling acquisitions, dispositions and leases, Wendy also advises lenders on loan transactions, loan workouts, loan restructurings, forbearance and pre-foreclosure matters.  If you need assistance with a related matter, contact Wendy.