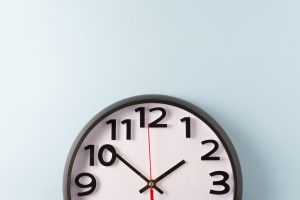 A federal judge has temporarily enjoined the Department of Labor ("DOL") from implementing the "Final Rule" of revised overtime regulations under the Fair Labor Standards Act. The revised regulations would have required employers to significantly increase minimum salaries in order to maintain an employee's exempt status.  On August 31, 2017, the Texas Judge issued a final decision declaring the Final Rule to be invalid and unenforceable. The Court ruled that the DOL exceeded its authority to define and delimit the white-collar exemptions when it more than doubled the minimum salary threshold, effectively making overtime status depend predominantly on the employee's salary level rather than the employee's job duties.
The Court stated that the Final Rule ignored Congress's intent, which was for "employees who perform 'bona fide executive, administrative, or professional capacity' duties to be exempt from overtime pay." The Court's ruling preserves the existing minimum salary of $455/week ($23,660/year) for exempt status from overtime pay. However, it should be noted that Alexander Acosta is the DOL's new Labor Secretary, and he has already begun the process of developing new regulations that may substantially differ from the current regulations.
So what exactly does this mean for your business? In short, employers will not need to implement the overtime rule changes.
This document is intended for informational purposes only and is not legal advice or a substitute for consultation with a licensed legal professional in a particular case or circumstance.
C. Douglas Moran | Employment, Litigation: Complex Commercial, Real Estate and Bankruptcy
Doug's practice focuses on providing employers with advice and counsel in employment-related matters, and representing employers, corporations and banks in litigation, including complex litigation. If you need assistance with a related matter, contact Doug.