An Illinois appellate court case, decided on February 10, 2010, gives mortgagees a definite advantage when they attempt to install a receiver on nonresidential properties. These days, many mortgagors actively resist the court appointment of a receiver for the property by claiming that the installation of a receiver will cause the mortgagors harm and inhibit their ability to market and sell the property, or that they are in a much better position to manage the property than a court-appointed receiver or property manager. In many cases, judges have been sympathetic to these entreaties, and have continued motions to appoint receivers for indefinite periods of time, required evidentiary hearings, and in some cases ruled against the mortgagee in its quest for a receiver to be appointed.
In the recent Illinois case, the mortgagor (Old Prairie Block Owner) tried these very tactics in its defense of a mortgagee's attempt to install a receiver. Old Prairie Block Owner claimed that it was in a better position to remain in possession of the property and that appointing a receiver would impair its ability to sell or refinance the property. All of these claims were advanced in an effort to defeat the mortgagee's claim that a receiver was appropriate. Old Prairie Block Owner also argued that there should be an evidentiary hearing to determine whether a receiver should be appointed, which would have caused significant delay.
Ultimately, the appellate court affirmed the lower court's decision that claims of impediments to selling or refinancing property are not a defense at all, as they would be present in every foreclosure case. The appellate court, in deciding that a receiver was necessary, was primarily moved by the failure of Old Prairie Block Owner to collect rents, effectively maintain the property, obtain sufficient insurance and pay invoices and real estate taxes. After noting those shortcomings, the court held that an evidentiary hearing to determine whether a receiver should be appointed was not required because the hearing would merely delay the trial court's ultimate findings.
The appellate court took note of the fact that under the Illinois Mortgage Foreclosure Law there exists a presumption in favor of a mortgagee's right to possession, and by extension, the appointment of a receiver. Regarding these rights during the pendency of the foreclosure action, the court ruled that a claim stating that the receiver or the receiver's management company is not qualified to fulfill its duties regarding the property is irrelevant.
With the guidance of this appellate court case, trial courts in Illinois will have little choice but to align their decisions regarding requests for receiverships with the rights afforded to mortgagees as set forth in the Illinois Mortgage Foreclosure Law.
This document is intended for informational purposes only and is not legal advice or a substitute for consultation with a licensed legal professional in a particular case or circumstance.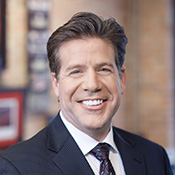 Kurt M. Carlson | Creditors' Rights, Insolvency & Bankruptcy Litigation & Resolution
Kurt's practice concentrates on representing creditors, assignees and businesses of all sizes in a variety of ways, including complex business litigation, workouts, insolvency proceedings, bankruptcy reorganization cases and complex settlement negotiations. Kurt has extensive experience in a broad range of quasi-business and legal issues companies must address. If you need assistance with a related matter, contact Kurt.