On October 3, 2015, new regulations promulgated by the Consumer Financial Protection Bureau (CFPB), a governmental agency created under the Dodd–Frank Wall Street Reform and Consumer Protection Act will go into effect that will change the landscape of the residential mortgage world.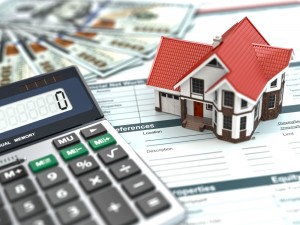 Among other things:
Gone will be the familiar "HUD-1" (a/k/a RESPA) and "good faith estimate" forms. These will be replaced by a TILA (Truth in Lending Act) – RESPA (Real Estate Settlement Procedures Act) Integrated Disclosure, using the acronym "TRID." (Yes, we will be using an acronym to describe a set of acronyms.)
The new Closing Disclosure must be available to the consumer at least three days before the "consum­mation" (e., closing) of the transaction. Receipt by the consumer is presumed to be three days after mailing – meaning that many loans cannot close until six days after mailing the Closing Disclosure. If the walk-through (which typically occurs just prior to the consummation) requires any changes to the disclosure, the whole process starts over and the consummation will have to be rescheduled.
Non-Public Personal Information ("NPI") is to be protected, but the CPFB has not yet determined the requirements for this obligation. The American Land Title Association has developed a set of "best practices" but no one yet knows whether following them will be sufficient. All one can say is that, if you follow the best practices and get cited for a violation, you'll be in good company.
There are still many unanswered questions about the details and how the regulations will be enforced. The penalties can be steep – for a violation it is $5,000 per day; a reckless violation will set you back $25,000 per day and a knowing violation carries a $1,000,000 (yes, that is one million dollar-) per day penalty. That can be a pretty tough result for mis-reading the mind of the next regulator reviewing your file.
The mortgage lending and title industries have expressed numerous concerns about these regulations. Most with whom we have spoken seem to feel that their concerns have fallen on deaf ears and that the CFPB has behaved in a partisan manner that largely discounts input from service providers. Legislative help to provide a safe harbor for a "good-faith effort" at compliance for a period of time is being sought, but as of this writing there is no guarantee that these efforts will make it out of Congress or will be signed by the President.
For more information regarding implementing the disclosure rule visit the CFPB's website.
This document is intended for informational purposes only and is not legal advice or a substitute for consultation with a licensed legal professional in a particular case or circumstance.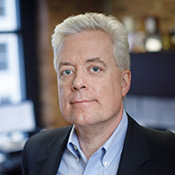 James M. Dash | Real Estate Litigation, including Title Defense, Construction and Mechanic's Liens
Jim concentrates his practice in real estate-related litigation, with an emphasis on construction (including mechanics lien claims), as well as title insurance defense work. If you need assistance with a related matter, contact Jim.