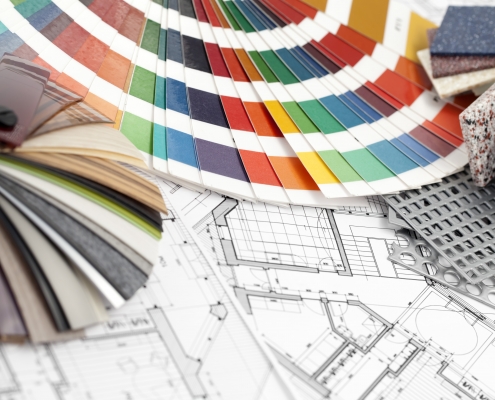 On August 17, 2018, Governor Rauner signed into law the "Registered Interior Designers Act."  The Act amended what was, until this amendment, called the Interior Design Title Act. The new Act, which becomes effective on January 1, 2019, creates a category of interior designer in Illinois, the "Registered Interior Designer," and permits only those registered under the Act to use this designation. The Illinois Department of Financial and Professional Regulation has yet to publish its rules, but expect the rules to include testing, educational and experience requirements, along with (of course) a fee. The initial read of the law is that architects with a current license in Illinois need only pay the fee if they wish also to become a Registered Interior Designer.
Do I Need to Register?
Importantly, the Act is not a licensing statute. A person need not become a Registered Interior Designer in order to practice interior design in Illinois.
What is the Benefit?
While not necessary to practice, if one does become a Registered Interior Designer, among the benefits is that the Mechanics Lien Act has been amended to provide for a mechanic's lien to anyone who enters into a contract to
"perform any services or incur any expense as a … registered interior designer … in, for, or on a lot or tract of land for any such purpose."
Some of the services typically performed by interior designers (i.e., improvements to the real estate) already were lienable but, unless a future court decides otherwise, this Act would appear to expand the lien to any services or expenses a registered interior designer may render or incur.
If you have questions on how this affects you or your business, I would be happy to review your situation with you. The American Society of Interior Designers' information page has not yet been updated to reflect this change but you may want to keep an eye out for when they do.
This document is intended for informational purposes only and is not legal advice or a substitute for consultation with a licensed legal professional in a particular case or circumstance.
James M. Dash | Real Estate Litigation, including Title Defense, Construction and Mechanic's Liens
Jim concentrates his practice in real estate-related litigation, with an emphasis on construction (including mechanics lien claims), as well as title insurance defense work. If you need assistance with a related matter, contact Jim.