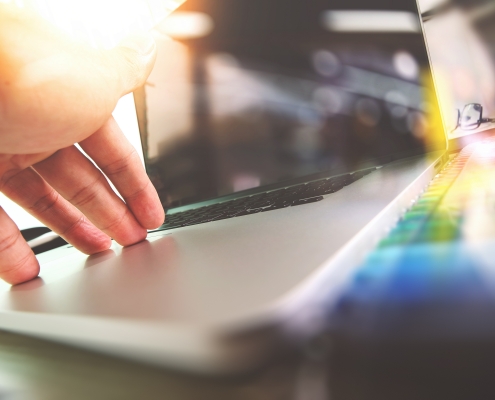 In what is continuing to be a growing trend, in July 2018, the 11th Circuit Court of Appeals reversed a lower court's dismissal of a complaint that Dunkin' Donuts violated Title III (public accommodations) of the Americans with Disabilities Act (the "ADA") because its website was not compatible with screen reading software for the blind. The Plaintiff argued that Dunkin' Donuts violated the ADA by not maintaining a website that was compatible with screen reading software. Dunkin' Donuts argued that the Plaintiff's inability to access its website did not prevent him from obtaining access to its goods and services at a physical location. Dunkin' Donuts further argued that while its physical shops were admittedly places of public accommodation, its website was neither a place of public accommodation nor a good, service, facility, privilege or advantage of its stores. The 11th Circuit Court of Appeals held that the Plaintiff's arguments that the website provides access to information about the goods and services of Dunkin' Donuts was enough to prevent the case from being dismissed. The Court stated that the website appeared to be a service that facilitates the use of Dunkin' Donuts shops, which are places of public accommodation.
The Dunkin' Donuts decision comes on the heels of another 11th Circuit Court of Appeals decision in which the Court held that the same Plaintiff could maintain a potential cause of action against Hooters of America for the same alleged violation complained of in the Dunkin' Donuts case. In fact, this same Plaintiff has filed similar causes of action against the Olive Garden Restaurants, Panda Express and La Quinta Holdings, among other entities. In all these cases, the Plaintiff is claiming that the companies are violating Title III of the ADA by not providing websites that are compatible with screen reading software for the blind. Interestingly, all of these cases were filed in the state of Florida, which is covered by the 11th Circuit. Although the 11th Circuit Court of Appeals is allowing those types of cases to proceed, it is not the only circuit where such cases are pursued. Based upon the recorded statistics, similar cases have also been brought in California, New York and Florida.
Cases of this type have not yet gained traction in Illinois or Wisconsin. The lone case addressing a similar issue was recently dismissed by the United States District Court for the Northern District of Illinois. However, the dismissal was based on a lack of standing because the plaintiff could not allege any damages. The court did not expressly address whether such claims are viable under Title III of the ADA. In a more recent decision from the same court, while not dealing with an accommodation issue involving a company's website, the court stated that it is not a controversial position that the owner of a public accommodation cannot evade the ADA by engaging in disability discrimination off-site, such as through a website. So, while these cases may not yet be prevalent in Illinois and Wisconsin, we may be one or two favorable decisions away from experiencing the same overload of cases as California, New York or Florida.
Because of the continued growth of these types of cases, it may be time for companies in Illinois and Wisconsin to review whether they fall within the coverage of Title III of the ADA. If so, it is important to look at all aspects of your business, including your company's website, to ensure that your company is not at risk for such suits.
This document is intended for informational purposes only and is not legal advice or a substitute for consultation with a licensed legal professional in a particular case or circumstance.
C. Douglas Moran | Employment, Complex Commercial Litigation, Real Estate Litigation and Bankruptcy Litigation
Doug concentrates his practice in representing employers, corporations and banks in litigation, including complex litigation. Doug has represented employers, banks and companies ranging from single member LLCs and closely-held corporations up to Fortune 500 companies, contact Doug.