Carlson Dash opened its doors in May 2011, which means that next month Carlson Dash celebrates its 10-year anniversary. Many of our staff have been with us for several years, which is a testament to the culture and the opportunities for growth here at Carlson Dash. Let's get to know each of them a little more!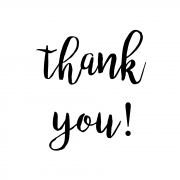 Kaitlyn Noonan, Paralegal – Kaitlyn joined the firm in August 2011 as a Legal Assistant, just three months after Carlson Dash opened its doors in Chicago. Kaitlyn is a wealth of knowledge for the firm, the go-to techie in the Chicago office, and she is responsible for the technology training for all new hires, both at the administrative and attorney levels. Kaitlyn's attorneys describe her as being "a jack of all trades and a master at each one," provides a "pragmatic perspective" with "Pinkerton-level investigative skills," and "never had an assistant as talented as Kaitlyn in all my years of practice."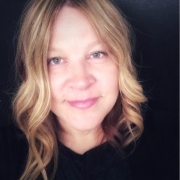 Michelle Staniec, Firm Administrator – Michelle originally joined the firm as a Paralegal in December 2011, in our Pleasant Prairie, WI office, but we quickly determined that she had excellent project management skills so during her time at Carlson Dash, Michelle has worn many hats. In 2013 she took over the role of Office Manager for the firm, and in 2018 her title was adjusted to Firm Administrator. That title is more reflective of the administrative work that Michelle does on behalf of the firm, which includes Human Resources, Benefits, Vendor and Client Management, Marketing, and anything else that falls under the administrative umbrella. Michelle is "innovative, creative, and thoughtful in her attempts to resolve issues," she "does not put a band-aid on a problem but does everything she can to get to the core of the problem to find a solution," and "her attention to detail and deadlines and her ability to systematize and turn the most complex matters into easy to follow processes all comes together to make our firm more efficient."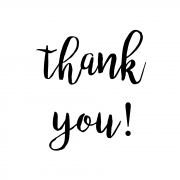 Jian Kong, Bookkeeper – Jian joined us in July 2014, in our Pleasant Prairie, WI office. The firm had just migrated to a new bookkeeping system and Jian was instrumental in integrating the new system into our day-to-day process. Jian handles not only the bookkeeping, but also processes all of the firm's invoices. Jian's attention to detail is impeccable and her efficiency allows her to do more in a day than many believe to be possible. Jian works closely with Managing Member, Kurt Carlson, who says "Jian is so efficient that we often take for granted how fortunate we are to have someone as dedicated and efficient as Jian on our team."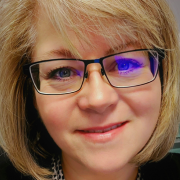 Bernice Murzanski, Legal Assistant | Chicago Office Manager – Bernice joined Carlson Dash in August 2015 when the firm she worked at closed its doors. Kurt Carlson and Bernice had previously worked together at that firm and it was a natural fit to have Bernice join us at Carlson Dash. In addition to her extensive bankruptcy and litigation knowledge, Bernice's prior bookkeeping and office administration experience was a great addition to the Chicago office. In December 2018, Bernice assumed the title of Chicago Office Manager, which really just made official the administrative work she was already handling. Kurt Carlson says "I've worked with Bernice, with a small break in between since 1997. She is someone I can always turn to and count on for just about any matter." Bernice's other attorneys say she is always "steps ahead and extremely detail oriented," a "prime resource for bankruptcy knowledge," is "willing to discuss great Chicago food options," and "brings positive energy during the work day."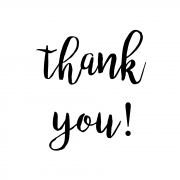 Kimberly Cox, Legal Assistant – Kimberly joined the Chicago office in December 2017 and handles our Commercial Real Estate and Residential Real Estate practices. Kimberly also assists with our Estate Planning and Corporate practices and is expanding into litigation as well. Kimberly is always available to lend a hand or learn something new, and she was instrumental in getting the processes in place to launch our Residential Real Estate practice which has been very successful just one year in. Kimberly's attorneys say she is "the type of person who works quietly behind the scenes to get things done", is "extremely organized and always looking one-step ahead to anticipate what we need to do next," she "takes on new projects with enthusiasm," "is always available to lend a hand when needed," and is "complimented by all clients she works directly with."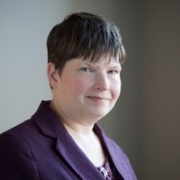 Cindy Bohme, Legal Assistant – Cindy joined Carlson Dash in January 2019, when the firm expanded its practice into Milwaukee. As the only legal staff at Thomadsen and Hoeschen, Cindy was responsible for all matter-related work and making sure the office ran smoothly. Cindy's attorneys are "blessed to have her" and appreciate that Cindy always "invests herself in the cases."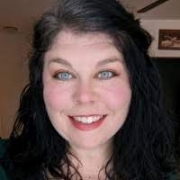 Paige Hinson, Legal Assistant – Paige has just joined our team in the Chicago office, but she is already proving to be a valuable addition to the firm. When Paige was referred to us she was described as smart, empathetic, and meticulous; someone who loves creating a positive work environment and who goes out of her way to make that happen. In the short time we have known Paige, we have found that to be an accurate description. Paige's attorneys "can already see that she is dependable, hard-working, and takes the initiative to anticipate what her attorneys are looking for." Her attorneys expressed that they are looking forward to working with Paige for years to come.