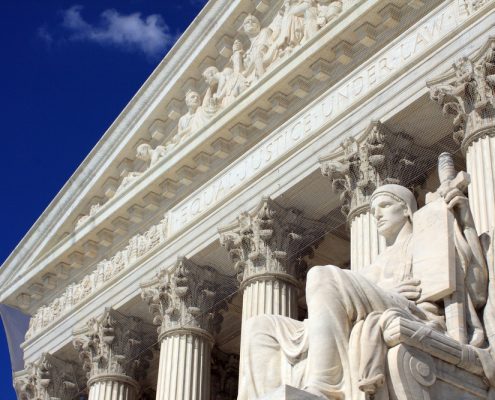 The Fair Debt Collection Practices Act ("FDCPA") is designed to make debt collectors play by similar types of rules that generally govern financial institutions who lend money, otherwise known as originators of credit. The FDCPA was also applied to debt buyers in many cases.
Debt collectors generally collect debts owed to someone other than the debt collector itself—think of a collection agency rather than a bank. Whereas a debt buyer collects a debt for itself that was originated by another creditor.
The FDCPA has been called a "minefield of liability" for debt collectors and debt buyers. If liability is found, damages can include claims for emotional distress, loss of income, mental anguish, and monetary loss for false credit reporting, as well as statutory damages and actual legal fees incurred by the plaintiff in bringing the FDCPA suit. These damages can be astronomical, and the costs of defense tremendously burdensome.
The good news for debt purchasers is that the United States Supreme Court has now determined that debt purchasers are no longer considered debt collectors under the FDCPA. See Henson v. Santander Consumer USA, Inc., (June 12, 2017).
However, bank and debt purchasers, who are excluded from the FDCPA as owners of the debt, are still governed by other laws such as the CFPA (Consumer Financial Protection Act) and the UDAAP (Unfair Deceptive Abusive Acts and Practices) when it comes to collecting consumer debts.
In related news, the United States Supreme Court determined that the filing of a proof of claim by a creditor for a debt that is time-barred in a bankruptcy case is not a false, deceptive, misleading or unconscionable debt-collection practice. This is because the creditor still possesses a "right to payment of a debt", even after a statute of limitations period has expired. There is nothing in the Bankruptcy Code that states that a claim must be enforceable. See Midland Funding, LLC v. Johnson, (May 14, 2017).
What does it all mean? As to the stale claims, we advise creditors to file your proof of claim until such time as the Bankruptcy Code is amended. As for the FDCPA not applying to debt buyers, we advise debt buyers to buy more debt knowing that the FDCPA no longer applies, but with the full knowledge that other Acts do apply.
This document is intended for informational purposes only and is not legal advice or a substitute for consultation with a licensed legal professional in a particular case or circumstance.
Kurt M. Carlson | Complex Litigation, Corporate, Bankruptcy, Restructurings and Creditors' Rights
Kurt concentrates his practice on representing clients in corporate matters, complex litigation, and corporate workouts and bankruptcy cases. If you need assistance with a related matter, contact Kurt.